Est. 2006 | Northern Sierra Foothills
Welcome to Pruett Vineyard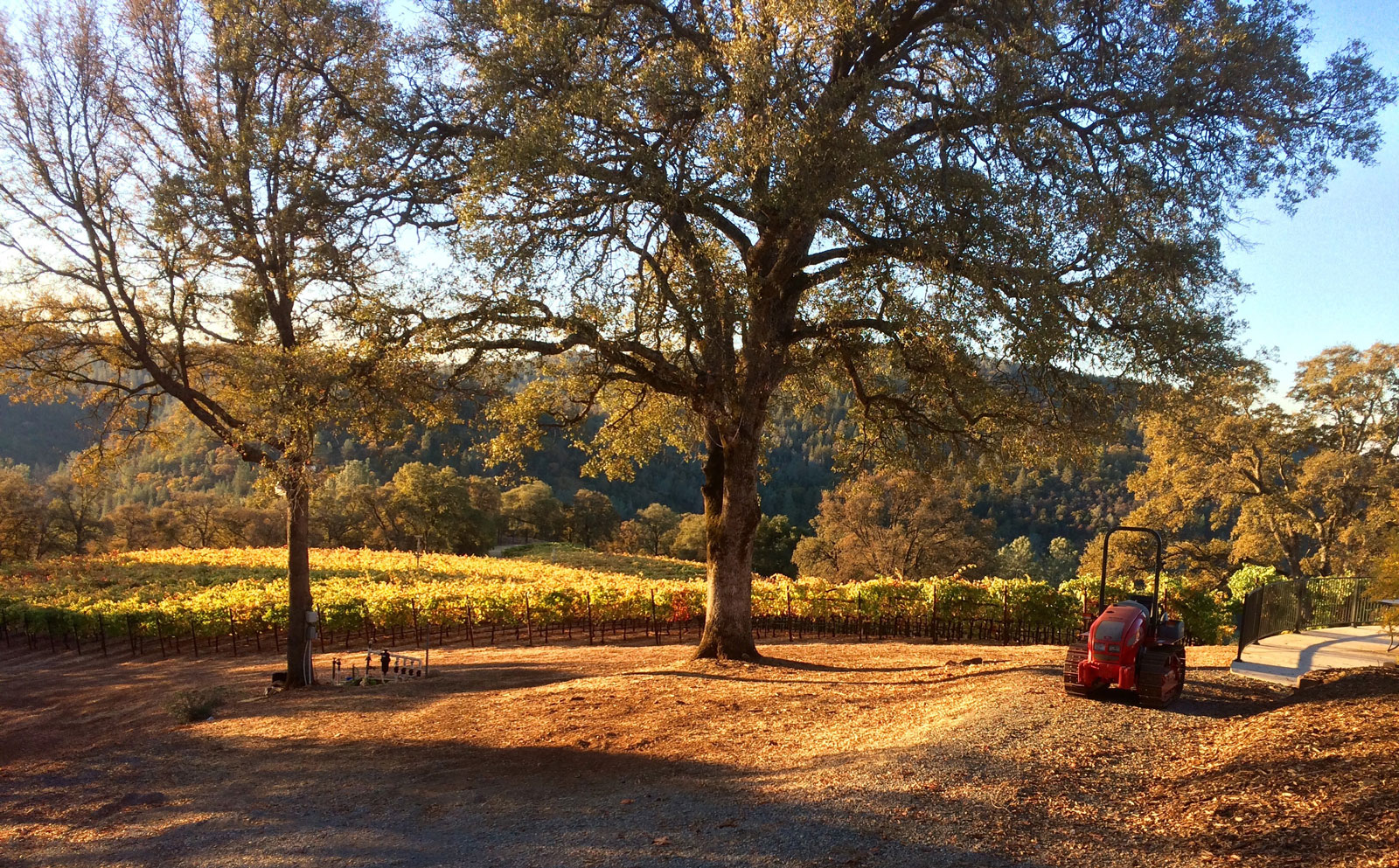 Handcrafted, Small-lot wines for the discerning palate
Pruett Vineyard is optimally situated on a remote eastern slope in the Northern Sierra Foothills Appellation, where the combination of fractured rock and red clay soil, gentle contours and ideal microclimate provide the perfect terroir for growing Alban and 470 clone Syrah and 337 Cabernet grapes. Founded by Champion Racecar Driver Scott Pruett and his wife Judy in 2006, from its debut release, this premier family-owned and operated estate distinguished itself as the most highly acclaimed and celebrated producer of the region. Carrying forward a 50 year winning race career, Scott and Judy shift from velocity to viticulture with the same passion and determination to bring forward their very best in everything they produce.
The Wine
From Berry to Bottle
Scott & Judy Pruett, Owners
"The Pruett Syrahs are among the most aromatic & Expressive examples not just from the sierra foothills, but from anywhere in California"
-Wine Spectator, Feb 2014
96 Points: 2012 & 2014 Championship Cuvee
Highest Ever for the Sierra Foothills
"There's been a boom in the sierra foothills over the last decade... and race car driver Scott Pruett has his foot on the gas at his winery in Auburn."
-Wine Spectator, Nov 2014
Pruett Wine Club
Be part of our winery family
What started as a passion, or hobby if you will, has, through the years, turned into something magical. Our dream of working with the earth, the vines, and the grapes to produce exceptional wines has proven successful. With the help of friends along the way, we have grown and are now able to invite you to join our "circle" of friends by joining one of our wine clubs.